Why choose Metaltech for your precision machining?
Published - 21st Jun 2022
How technical expertise, product quality and extensive plant make Metaltech Precision the best choice
Metaltech Precision is a large and versatile manufacturing facility based in Somerset serving many demanding industry sectors. In this blog we'll look at why you should choose Metaltech for your precision machining.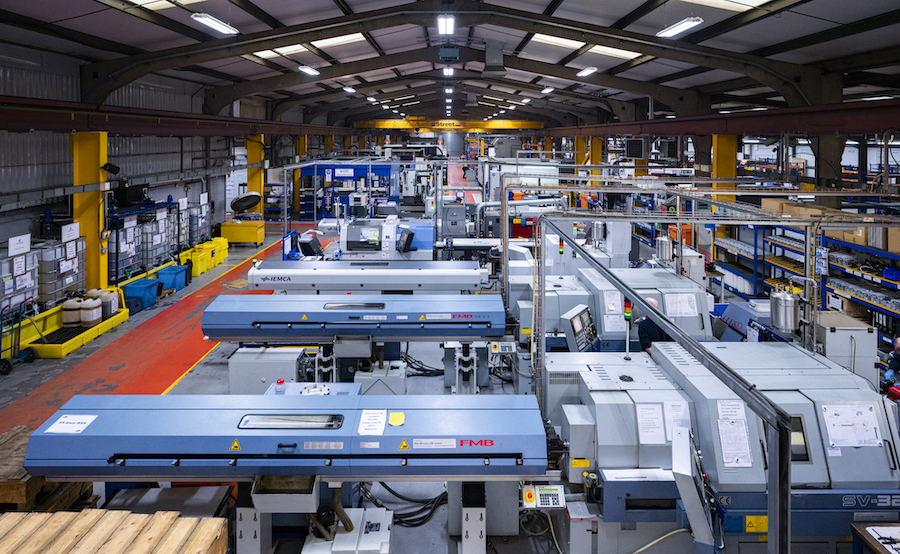 Extensive precision machining experience
Metaltech Precision is an established supplier of high quality precision machined components. For almost 50 years the business has continued to expand and enhance the high precision engineering services that it offers to diverse manufacturing sectors, including Defence, Aerospace, Oil & Gas Exploration, Medical and Rail, across the world.
We are proud of our expertise and continue to invest in developing our people. Our experienced engineers can provide a wide range of advice and assistance to customers, including help with design, material selection and the most suitable manufacturing methods for your parts.
Significant machining capabilities
Metaltech Precision has invested extensively in the latest CNC machining technology and now houses over 60 CNC manufacturing machines at its extensive premises in Chard. These range from sliding head lathes to large format prismatic milling machines, including 12 multi axis lathes and 5 multi axis machining centres, bar feed lathes and multi axis CNC mills. Through the recent acquisition of NC Precision by Expromet Technologies Group we can now provide small, very high precision and complex components to an even broader range of manufacturing sectors.
Wide range of subcontract services
Metaltech can also offer a wide range of subcontract services ranging from plating and painting through to heat treatment, grinding and final assembly.
End to end manufacturing service
Metaltech has a policy of continuous improvement and investment in business systems, quality control and people, to ensure that customers receive the best products and service.
We manage our manufacturing facility using ERP computer software with fully integrated scheduling and shop floor data collection. This allows us to provide full end to end traceability of all materials and components as standard.  It also facilitates accurate routing and planning for the manufacturing facility, which means that customers can be given accurate lead and delivery times, and can check on the progress of their order at any time.
High quality precision engineering
Dual qualified to both AS9100 and ISO 9001, we operate a fully integrated quality control system to meet high quality demands. We have a full range of measuring equipment including a temperature-controlled inspection facility housing a Coordinate Measuring Machine, surface projector and scanning facilities, so you can rely on the quality of every order delivered by Metaltech Precision.
Choose Metaltech for your precision engineering
Metaltech Precision is proud to supply into a wide range of demanding sectors within manufacturing, and offers daily deliveries to our client base across the UK, Europe and the rest of the world.
If you would like to choose Metaltech for your precision engineering, please call +44 (0) 1460 221737 or email sales@metal-tech.com.