New Sliding Head Machine extends Metaltech capacity
Published - 3rd Oct 2022
Latest delivery provides superior machining centre for intricate parts
Metaltech Precision has just taken delivery of another advanced CNC sliding head machine at its 50,000 sq ft facility in Somerset. This investment reflects the company's commitment to continued expansion and improvement of its market-leading machining facilities, reinforcing its capacity to provide fast and effective manufacturing for a wide range of industry sectors.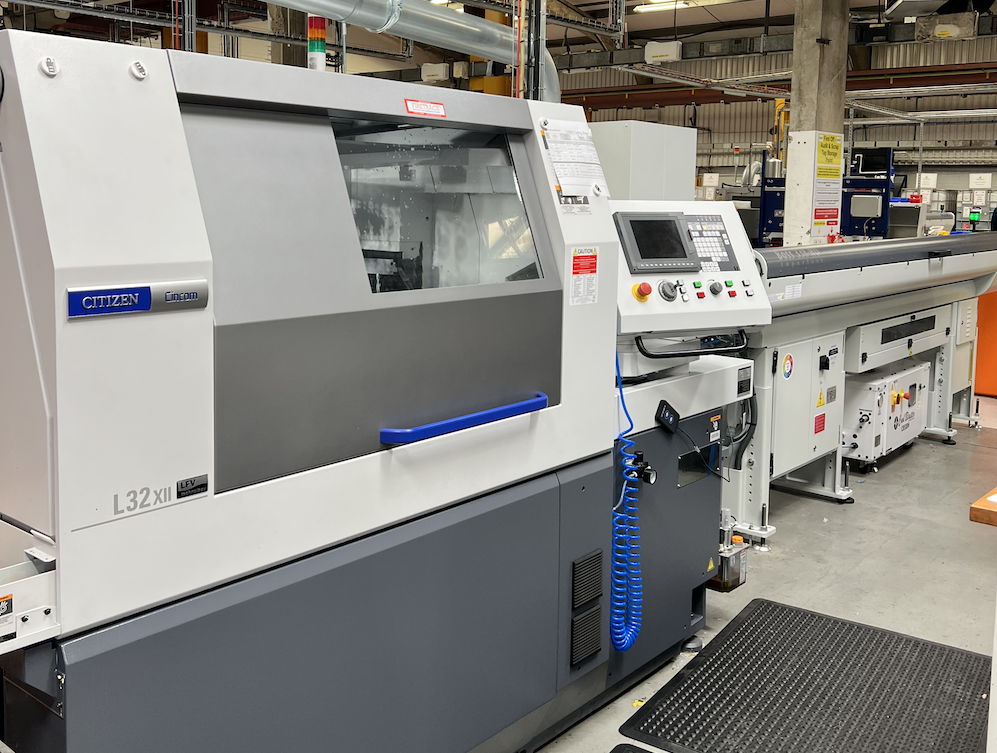 Small and intricate machining
The Citizen L32-XII is designed to offer highly accurate and consistent machining for small, complex parts.
This is a latest generation machine with full live tooling as well as high pressure cooling systems to allow high accuracy and repeatability on complex components while minimising tool wear.
Capable of running material up to 35mm in diameter, the machine can handle challenging applications for sectors such as electronics, medical and control valves.
The machines LFV technology is a true 'game changer' when machining those difficult materials.
Metaltech Precision expertise
Alongside it wide-ranging capabilities in CNC Turning and Milling, Metaltech Precision has a dedicated sliding head machining cell equipped with 13 CNC sliding head turning machines, offering the capability and capacity to manufacture a wide range of components. To learn more about sliding head machining at Metaltech Precision and its benefits, read our blog on Sliding Head Machining.
Find out which of our sliding head machines is best suited to your components by contacting Metaltech Precision. We are always happy to offer advice and quotes.  Please contact Andy or Simon by email at sales@metal-tech.com or calling (01460) 221737.